The HBO Max reality TV series returned on July 14, 2022, with FBoy Island Season 2. This season brings fans three new women trying to determine the FBoys from the Nice Guys in Cabo San Lucas, Mexico. FBoy Island Season 2 star Danny Louisa stopped by Showbiz Cheat sheet to chat with us about his time on the show, including the drama hinting that he and Jersey Shore star Angelina Pivarnick dated in the past.
[WARNING: This article contains detailed spoilers regarding FBoy Island Season 2 with Danny Louisa.]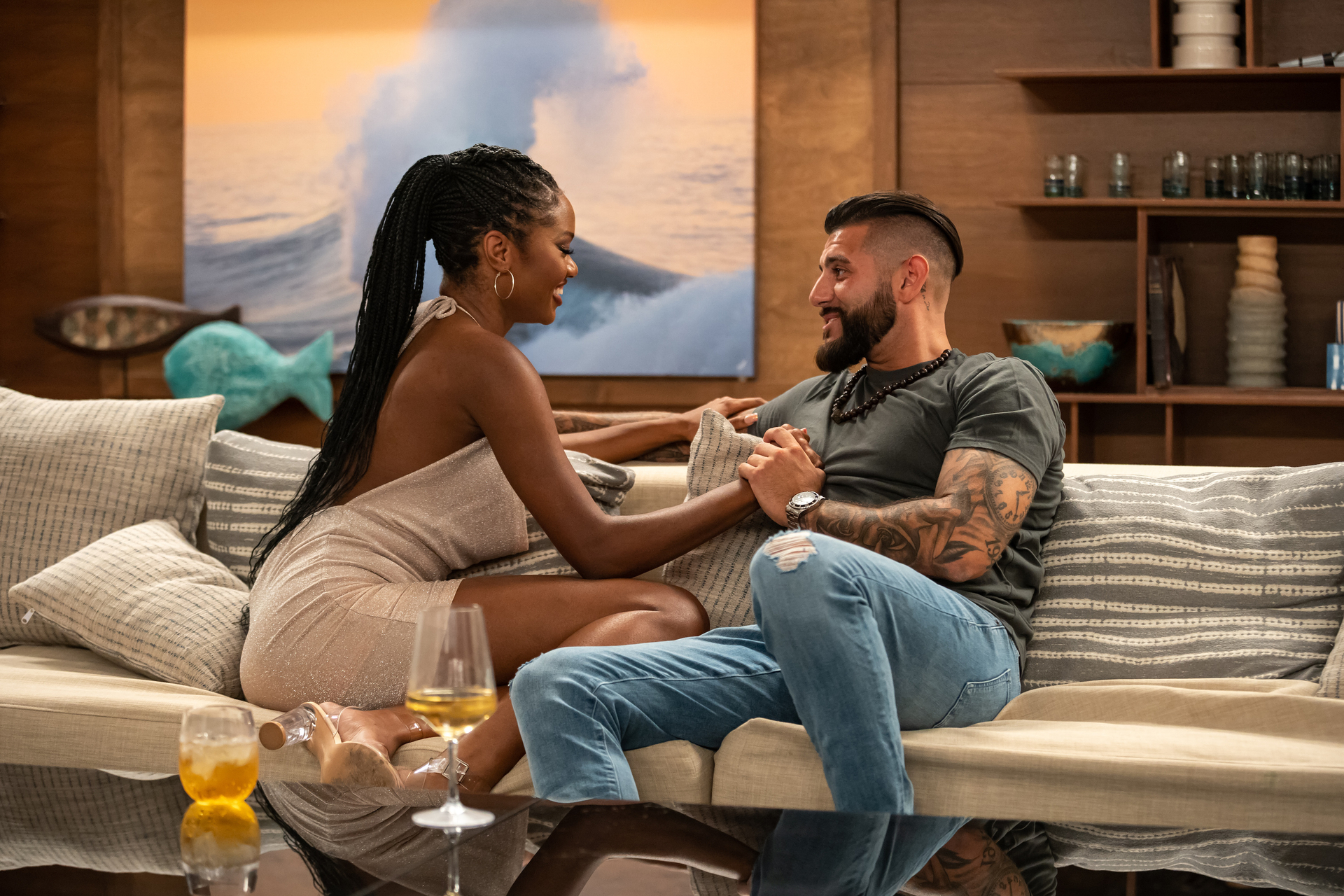 After Louise Barnard, Mia Emani Jones, and Tamaris Sepulveda developed some close connections with a few of the men this season, FBoy Island Season 2 host let the women do a deep dive into their social media profiles. Danny and Mia felt a spark early on in the series, and Mia grabbed the chance to snoop around on Danny's social media. When looking, the women found photos of him with Jersey Shore star Angelina. Immediately, the women began to wonder if Danny and Angelina were dating, even though the photos of the two together at a wedding are completely innocent.
FBoy Island Season 2 producers ran with the idea that Danny and Angelina were possibly romantically connected, but Danny stopped by Showbiz Cheat Sheet to set the story straight.