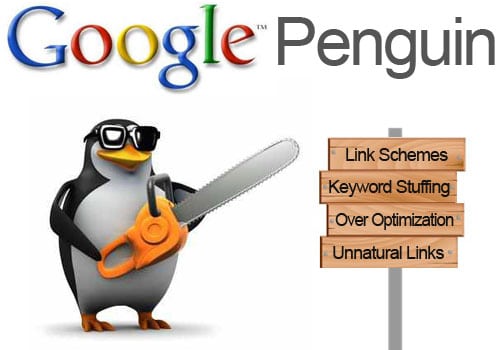 Image Source: Search Engine Roundtable
Did you see your analytics go haywire earlier this week as a result of Google's latest algorithm updates?
No? Join the club.
Google confirmed that they rolled out the latest Penguin update to their core algorithm on September 23rd. Those paying close attention saw evidence that the rollout might have come a little bit earlier, but even then, the evidence isn't necessarily super persuasive.
As Barry Schwartz wrote over at Search Engine Roundtable:
Everyone is asking me, did anyone see a recovery from the September 23, 2016 launch date of Penguin 4.0 and the truthful answer, at least as of what I've read through hundreds of forum posts in the past four/five days is that no – no one really saw any significant or even small impact from the Penguin 4.0 update.

Normally with Penguin updates/refreshes, the Black Hat World and other black hat forums go nuts with charts. This one did not, there is a thread with one black hat mocking and trolling everyone, but the charts are fake. No one here is saying they saw a hit on or after the 23rd.
In other words, not too much of a shakeup. At least… not yet.
See, that's the thing about this update. Google announced that the shift would make Penguin real-time, which means that Google will no longer announce Penguin updates. Pair that with the fact that this Penguin update has probably not taken full effect yet (it's "rolling out"), and there's still plenty of time for things to get interesting.
Only time will tell, but it does underscore the volatility of SEO best practices and the most practical advice there is for improving your page rank: create good content. That's what Google is trying to prioritize in the first place with their algorithm evolution.
Want a free brand review?
Answer 5 short questions and we will send a custom report with actionable insights and specific actions you can take to build a stronger brand.

We just emailed the info to you.