The Guardians will go on one last journey in the Marvel Cinematic Universe when Guardians of the Galaxy 3 hits theaters in 2023. Many interviews with the cast and crew hint that the third film will be the final time fans see this group of oddballs together. So fans should prepare for lots of tears, especially since the runtime of Guardians of the Galaxy 3 is supposedly long.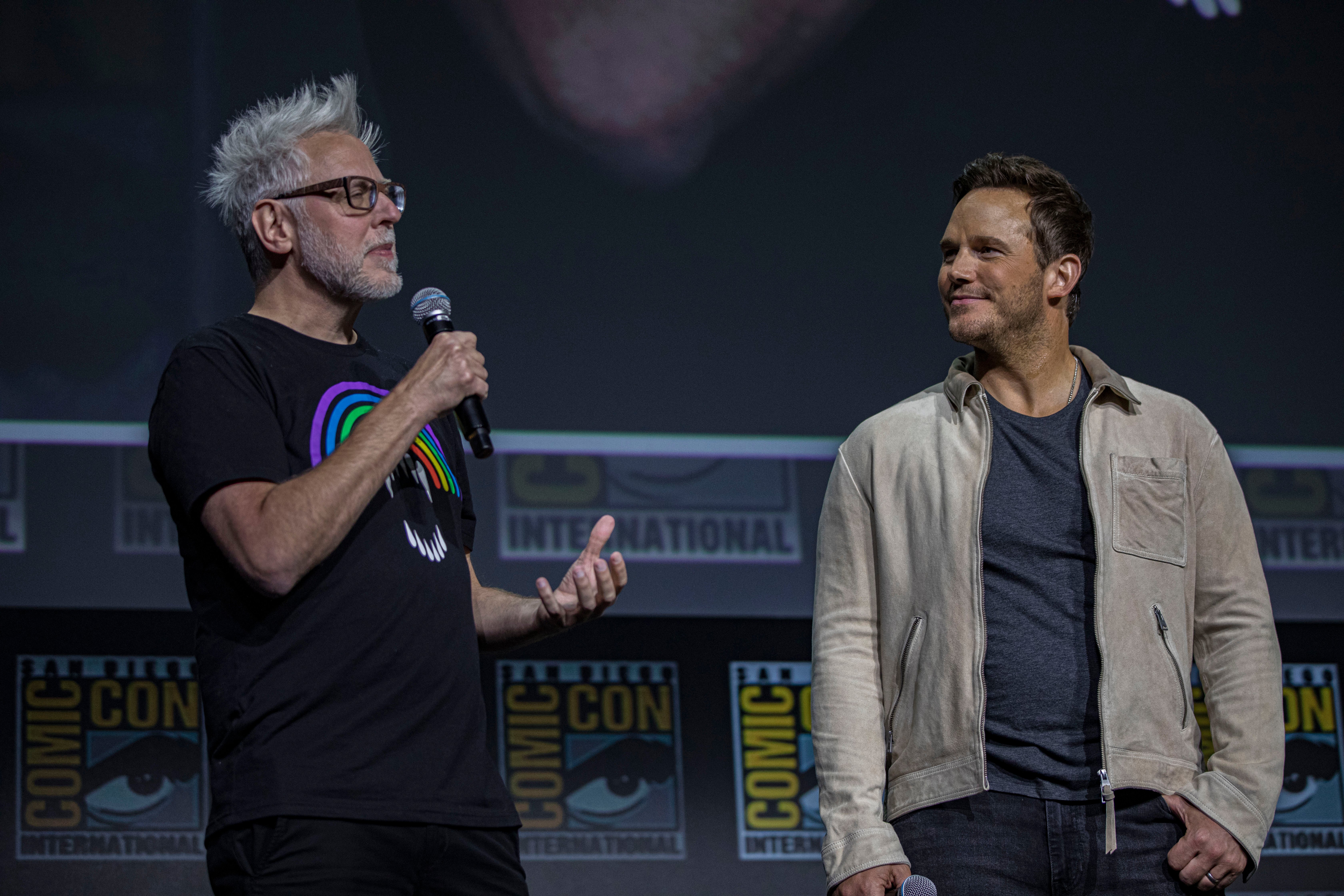 During Marvel's panel at San Diego Comic-Con 2022, Kevin Feige presented the audience with the Guardians of the Galaxy 3 trailer. Unfortunately, Marvel Studios has not released this footage to the public. But thanks to some heroes inside of Hall H, we know the events that transpire in the video.
Per ComicBook.com, the trailer begins with the Ravagers, shockingly including 2014 Gamora, capturing the Guardians. Seeing Gamora throws Peter off, but she's not the woman he fell in love with. As fans know, this version of Gamora is the one that appeared in Avengers: Endgame.
Peter tells Gamora, "You were everything to me. I thought you were gone, but you're here, and I miss you." And she reminds him that she is not the same person as his Gamora. She even calls him the wrong name at one point.
The Guardians of the Galaxy 3 footage includes the first look at Will Poulter as Adam Warlock and Chukwudi Iwuji as High Revolutionary. Also, the days of teenage Groot are gone, and we're back to adult Groot. And the audience saw Rocket Raccoon as a baby.