Grease star and singer Olivia Newton-John died after a long battle with breast cancer. Her husband, John Easterling, confirmed the news via her social media accounts on Aug. 8, 2022, writing: "Dame Olivia Newton-John (73) passed away peacefully at her ranch in Southern California this morning, surrounded by family and friends."
Here's more on Newton-John's ranch where she spent her final days, plus a look inside the Australian farm she sold in 2019 after her stage 4 cancer diagnosis.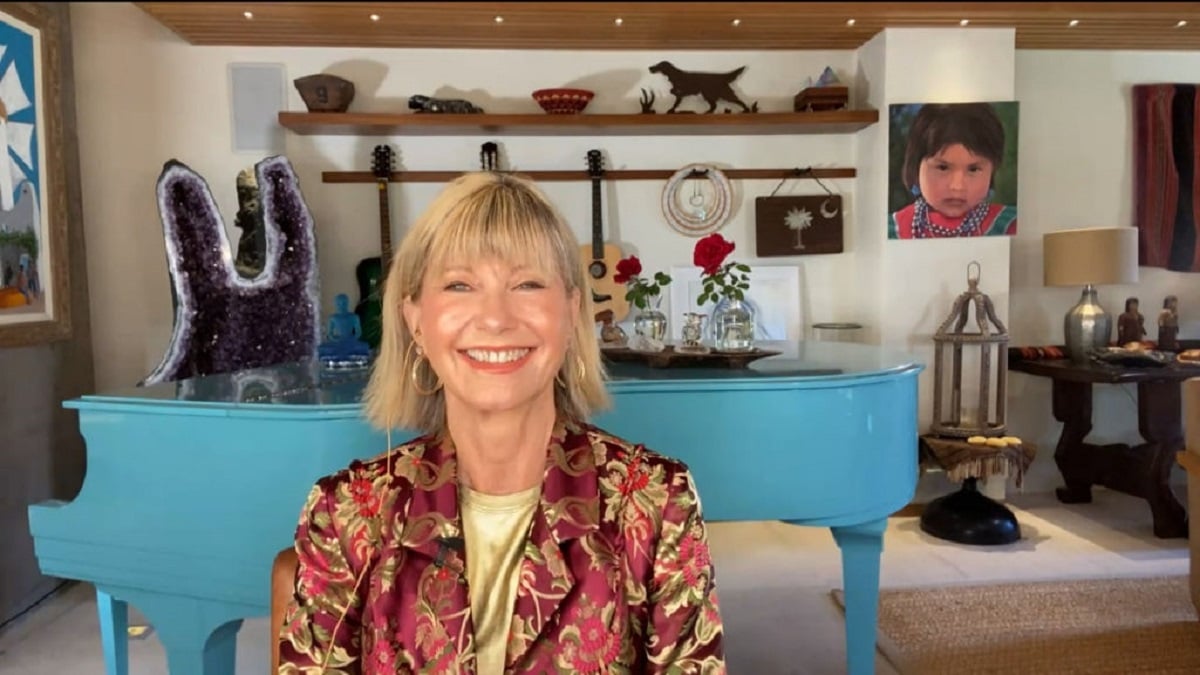 Newton-John's California horse ranch where she spent her final days
Newton-John purchased the horse ranch in the Santa Ynez Valley outside Santa Barbara in 2015 for $4.69 million. According to the New York Post, the ranch went on the market in 2019, a year after Newton-John revealed she was diagnosed with stage 4 cancer.
The home on the 12-acre ranch was built in 2008. It has more than 4,450 square feet of living space with four bedrooms and five bathrooms. It also features a four-car garage, a horse track, stables, and a barn. Some of its other amenities include a pool, a cabana, an outdoor kitchen, and stunning views of the mountains.
However, as the Post noted, she decided not to sell it and in 2021, transferred full ownership of the estate to Easterling. It became the property where Newton-John spent her last days. Speaking about the ranch, her friend and publicist Michael Caprio told the publication: "They loved it."
In an interview with Reader's Digest during the coronavirus (COVID-19) lockdown, Newton-John said: "I feel guilty for saying it, but I've actually enjoyed not being able to go anywhere. My life has always been about being on planes and traveling and staying in hotels, so to be in one place for almost a year has been blissful.
"And it's been wonderful having so much time at home. I've been able to do things like clean out closets and garages. I've also learned how to make bread, I've done arts and crafts-y things, and have hung out with my animals and my husband. I haven't been bored for one second."
A look inside the star's Australian farm she sold after Stage 4 cancer diagnosis