Nathan Lane returned to his role as Teddy Dimas in Only Murders in the Building Season 2. Teddy is an old friend of Oliver's and lives at the Arconia with his son Theo. Teddy and Theo mostly communicate through ASL (American sign language) because Theo is deaf. While Theo actor James Caverly is deaf in real life and knows ASL, Nathan Lane had to learn to sign for the Hulu series.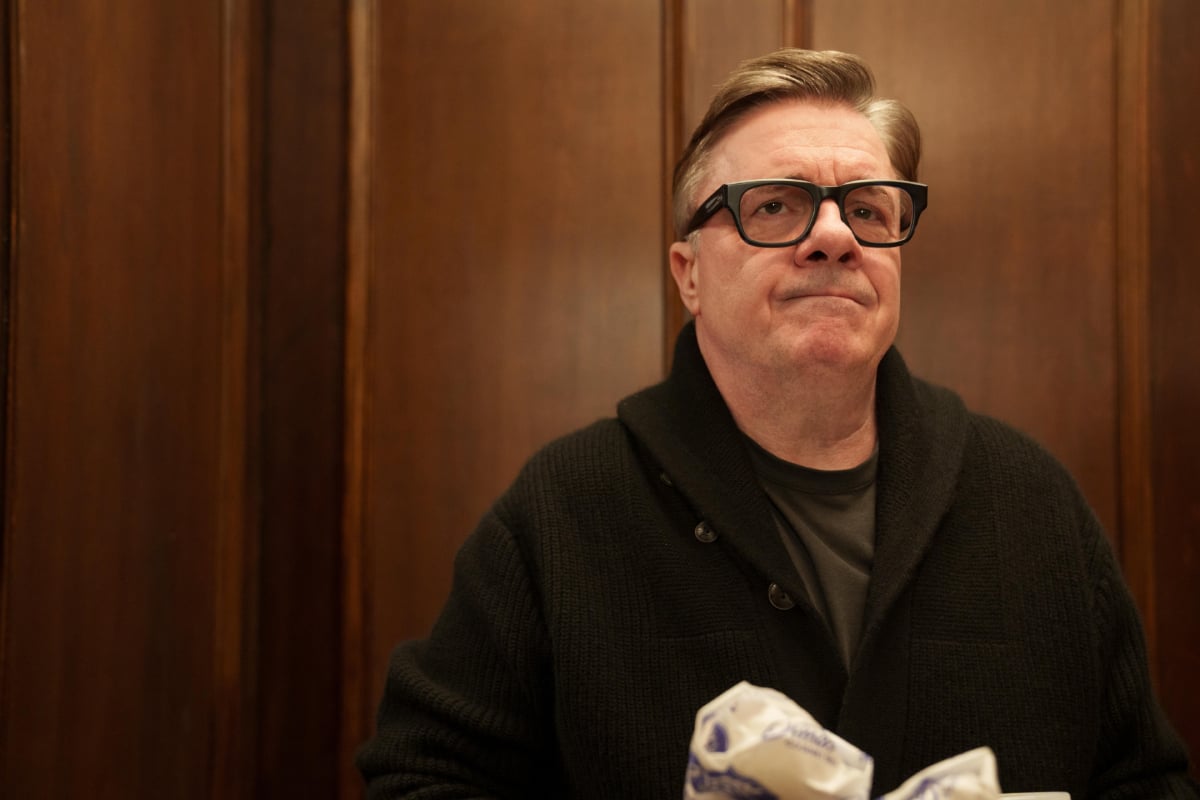 'Only Murders in the Building' features an episode without spoken dialogue
Only Murders in the Building Season 1 featured an episode with almost no spoken dialogue, told from the point of view of Theo Dimas. Episode 7 is titled "The Boy from 6B," and it explains how Theo accidentally pushed Zoe off the roof of the Arconia. Teddy then covered up the incident, and the truth stayed hidden for years.
Like his character, James Caverly was born deaf. Caverly was concerned with making the episode feel authentic for deaf audiences. "James said to me, 'How is the Deaf community going to know that we're in Theo's point of view versus the hearing world?'" director Cherien Dabis said in an interview with The Los Angeles Times.