Health officials in the US have issued a warning about the prevalence of STDs, which are at their highest rate since 1948.
The STD situation is now so bad that it's been described as 'out of control' by the executive director of the National Coalition of STD Directors.
One of the most disturbing increases has been that of syphilis infections, which went up by 26 percent in 2021, and it is a real cause for concern as syphilis can have serious health consequences, including death.
Dr. Leandro Mena of the US Centers for Disease Control and Prevention said on Monday (19 September): "It is imperative that we work to rebuild, innovate, and expand (STD) prevention in the US."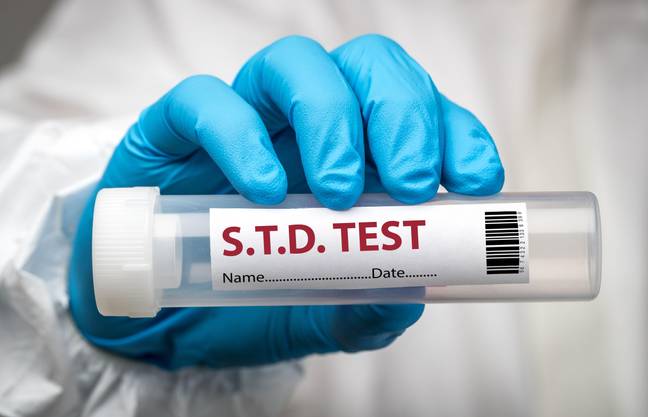 The number of STIs in the US has been on the rise for years, but they have now reached particularly concerning levels, NBC News reports.
HIV is also on the rise too, and there was a 16 percent increase in cases last year.
The situation is being worsened by the ongoing monkeypox outbreak, which is largely spread through close contact – however, it is worth noting that monkeypox is not an STD.
Action is now being taken in a bid to bring the situation back under control, and one expert said that a key part of any efforts needs to be promoting the use of condoms.
"It's pretty simple," said Dr. Mike Saag, an infectious disease expert at the University of Alabama at Birmingham. "More sexually transmitted infections occur when people are having more unprotected sex."
STD rates may have increased because of the pandemic, which delayed diagnosis and subsequent treatment for many.
The pandemic also resulted in a lot more people having sex after lockdowns came to an end.
"People are feeling liberated," Saag said.
Another problem is a lack of funding behind essential services like testing, inevitably resulting in people unknowingly passing on diseases.
These infections aren't just affecting adults either, and syphilis can be passed from an affected mother to their baby with potentially tragic consequences.
As reported by the CDC, the first symptom of syphilis is one or multiple sores, and they are typically found 'where syphilis entered your body'.
Dr. Leandro Mena wants officials to increase accessibility to at home STD kits to make it easier for people to get diagnosed and fundamentally stop the spread of disease.
"I envision one day where getting tested (for STDs) can be as simple and as affordable as doing a home pregnancy test," he said.