Van Dijk performed heroically in Southampton's 1-1 draw at Man City, with fans raving about his showing at the back.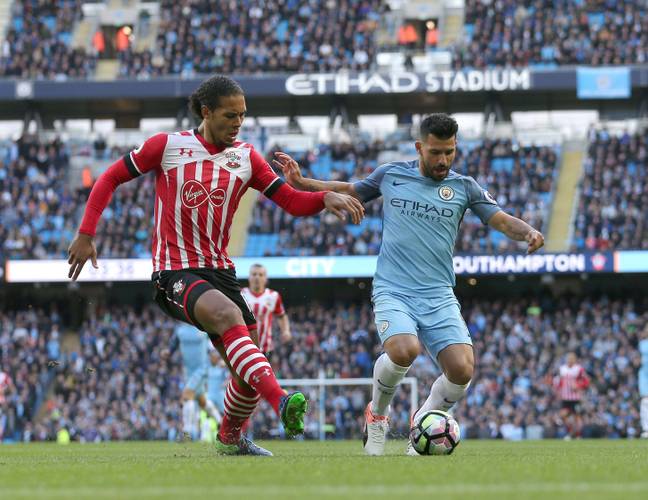 Liverpool fans wasted no time in reacting to the clip, highlighting the claim that he was a world class operator before he joined Jurgen Klopp's team.  
In the Premier League fixture back in October 2016, the video shows Van Dijk being commanding and nullifying the threat of Sergio Aguero. 
The impressive compilation also underlines his ability to bring the ball out of defence and his trademark cross-field passes.  
Check out the footage below courtesy of Twitter user @alltimers.
Needless to say, Van Dijk's outing against Man City got Liverpool fans talking. ​
One tweeted: "VVD was outstanding even before Liverpool. Guys think he became good under Klopp."​​
A second wrote: "Been saying this for years. The argument he's only done it since he came to Liverpool is so lazy and completely and utterly wrong."
A third added: "Virg been doing it at a high high level for 6-7 years in the PL and people mention longevity."​​​
Of course, Van Dijk finished the 2016/17 campaign at Southampton – but spent just six months more at St Mary's before moving to Liverpool. 
The Anfield club splashed out £75 million to acquire Van Dijk's services, with the star player going onto become one of the best defenders in world football. 
He's helped the Reds to Premier League and Champions League glory, fully justifying the club's decision to spend big.